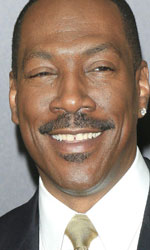 Eddie Murphy and Katt Williams set to star in a Dreamworks film titled, 'Marshals.'
After receiving a nomination for his role in Dreamgirls and losing there is no stopping Eddie Murphy. He walked out the theater before the show was over and went on with his career to do what he does best, comedy. Getting the confidence to do stand up again Eddie has found his time on the road at Comedy clubs across the country.
With the success of Norbit, also starring Katt Williams, Eddie is on a roll. Katt Williams isn't doing so bad himself as he makes his way up in Hollywood.
For more on the story click here.
Sorry, the comment form is closed at this time.